Products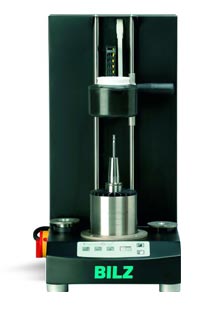 LMT-Fette is pleased to announce the introduction of Bilz' superior THERMO-GRIPTM technology to our product offering. The Bilz company, another member of the LMT group, is world renowned for their tap holding product line, as well as the industry leader in Shrink-Fit tool holding technology. This new THERMO-GRIP product addition marks LMT-Fette's debut in the tool holding market. The new technology compliments LMT-Fette's complete solid carbide and indexable milling product line for both the die and mold and aerospace industries.
Application Area
Shrink-Fit technology was introduced primarily to compliment the relatively new introduction of high-speed machining to the North American market. In the die and mold industry, as well as in aerospace, the tremendous accuracy and repeatability of the Shrink-Fit concept has significantly reduced cycle times, improved work piece accuracy, and offered tremendous tool life. Because of these dramatic results, this technology is now showing up in the automotive industry, as well as the general machining market. Any high-volume, or tight tolerance milling or drilling application will benefit from the merits of Shrink-Fit technology. When used with solid carbide end mills or drills, one can expect to see improved work piece accuracy, and the noticeably improved tool life outlined above.
Materials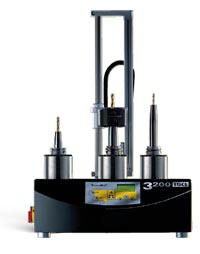 Bilz THERMO-GRIPTM technology performs exceptionally in all materials. It is commonly used for machining P20, H13, and S7 in the die and mold industry, but also is heavily used in the machining of aluminum components in the aerospace and automotive industries.
Advantages
As shown, THERMO-GRIPTM technology provides unsurpassed work piece accuracy, as well as tremendous tool life. The Bilz product line offers a choice of inexpensive units for the beginner in the ISG2200, as well as the universal, and slightly more expensive unit in the ISG3200. The ISG3200 features a unique coil changing system that allows you to optimize the performance of the unit for the tools you are using. Additionally, both products feature an automatic return mechanism for the coil, eliminating the possibility of overheating.