Products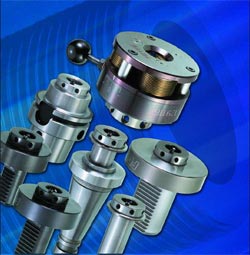 LMT-Fette is pleased to announce the new Axial F Series and Axial K Series Thread Rolling Heads with flexible-shank connections. This new connection allows one head to fit on several shank types, and on different machines. Shank types available are straight, VDI, HSK, Cat, and Capto.
Application Area
The Axial F Series and K Series Thread Rolling Heads are ideal for shops that require flexibility from one machine to another without purchasing dedicated heads for each machine.
Advantages
LMT-Fette's full line of Thread Rolling Heads with new, flexible connections allow use on multiple machines, whether a Lathe Center or Machining Center, requiring specific shanks.